The Middle Years (Years 7 to 9), mark a period of rapid growth and development for young individuals. At St Andrews, we recognise that this phase can be both exciting and challenging for students and their families. As a College, we place immense importance on walking alongside families, offering unwavering support and guidance to children as they navigate various aspects of their adolescent development.
A Holistic Approach to Student Growth
Our educational philosophy takes a holistic approach, recognising that the academic journey is just one facet of a student's overall development. We value and prioritise the academic, social, emotional, spiritual, and physical dimensions of health. With targeted programs tailored to specific year levels, we strive to support our students in achieving their personal bests across all these domains.
Building Relationships at the Core
Central to our approach to the Middle Years, is the development of meaningful relationships. Our staff are dedicated to nurturing and guiding young individuals as they embark on their journey towards greater independence. We embrace a Restorative Practice approach as the foundation of our pastoral model, focusing on resolving disagreements in a manner that restores and strengthens relationships. By fostering a supportive and inclusive environment, we empower our students to navigate challenges, resolve conflicts, and grow into responsible and compassionate individuals.
We welcome the opportunity to further discuss the distinctive Middle Years experience at St Andrews. Our dedicated team is here to answer any questions you may have and provide additional insights into our approach to fostering the growth and development of our students. Together, we can ensure that this crucial phase of your child's education becomes a transformative and fulfilling journey.
We get such a variety of electives to choose from in the Middle Years. Its great to get a taste of where we want to be in our Senior Years.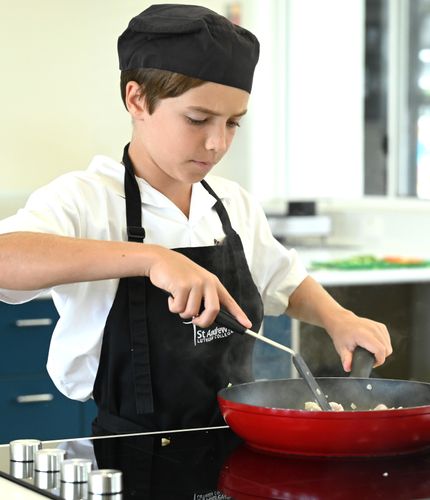 Discover more at St Andrews