At St Andrews, we embrace the philosophy of 'Sport for Life' from ELC to Year 12. Our goal is to provide students with more than just the physical aspects of sport; we aim to equip them with the skills, opportunities, and mindset needed to excel both on and off the field. We believe in fostering a lifelong love and appreciation for sports.
Every student is unique, and their sporting needs vary, that's why we have developed an extensive program that caters to all individuals. We offer social, fitness-based, recreational, and competitive sports and activities. We have something for everyone.
In addition to our diverse range of sports and activities, talented and high-achieving students have the opportunity to trial for our Sport Excellence Programs. These programs provide exceptional opportunities for students to showcase their skills and represent our school through our school sports system and associated Sports Clubs.
Our commitment to 'Sport for Life' extends beyond the boundaries of our College. We believe in instilling in all our students the ability to engage in sports not only during their time with us but also throughout their lives. We strive to create a positive and supportive environment that encourages a lifelong enjoyment of sports.
Our dedicated staff and comprehensive sports program will help you develop not only as an athlete but also as a well-rounded individual. Discover your potential and embrace the joy of 'Sport for Life' with us.
The College offers an extensive range of sporting opportunities for students to participate in, at all year levels. The Sport Department supports students on their sporting journey from College Sport, District, Regional and National representation.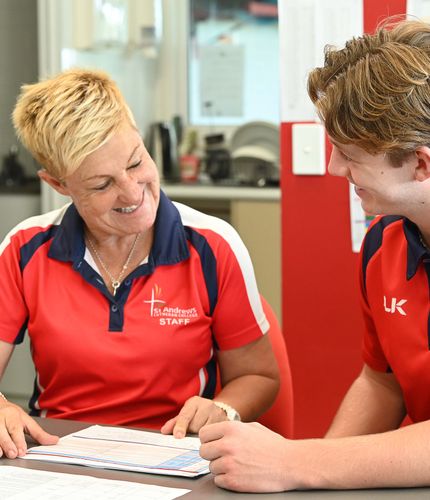 Discover more at St Andrews