Our Secondary School Learning and Teaching Framework is centred around a commitment to improving student learning through evidence-based practices, principles, and beliefs. We strive to create a community of learners dedicated to excellence, where learning and teaching are paramount.
Our intentional approaches to collaborative curriculum development, planning, and delivery, as well as feedback on professional practices and partnerships for professional learning, form the foundation of quality teaching at St Andrews. All of these efforts are guided by our Christian faith and values, and reflects the College's Mission Statement. 
The Learning and Teaching Framework guides the Secondary School, ensuring the development of programs that deliver high-quality learning experiences for our students. It not only informs our daily practices but also provides us with a common language to articulate our shared beliefs about students and their learning. This framework ensures a consistent and coherent approach to supporting student learning throughout the school. There are five foundational beliefs to guide our practices in the Secondary School at St Andrews:
Learning at St Andrews is grounded in positive relationships.
Learning at St Andrews is aspirational in nature.
Learning at St Andrews involves clear intentions.
Learning at St Andrews is a shared experience.
Learning at St Andrews is a supported experience.
We believe that learning is fundamentally linked to the development of those elements of character which will ultimately carry our students through life... persistence, curiosity, courage, responsibility and creativity.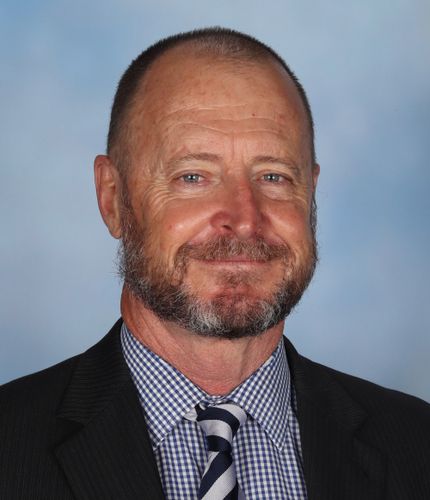 To foster an open, collaborative, and supportive professional culture of reflection and continuous improvement, we have implemented a Secondary-wide approach to lesson observations, feedback, and evaluation of teaching staff. Regular observations and feedback for all teachers are conducted using a reflection tool. The focus is on supporting the ongoing development of teacher expertise and modelling lifelong learning.
Middle Years
Our overarching aim in the Middle Years is to improve student learning. With early adolescents in mind, we employ practices and structures that promote active engagement and cultivate a love of learning. Our timetable structures in the Middle Years have been thoughtfully designed to accommodate the significant differences between students in Year 7 and those in Year 9, ensuring that teaching is tailored to their specific developmental stages.
In Year 7, we introduce elective subjects, allowing students to explore areas not covered in the Primary years. Throughout Years 7 to 9, students have the opportunity to diversify their talents and interests, which is crucial for determining their educational direction in the Senior Years and beyond. We encourage all Middle Years students to choose a wide variety of elective subjects to gain a comprehensive understanding of different areas within the curriculum. In Year 7, the electives serve as an exploratory experience and are not assessed or reported on.
In Year 8, students are offered electives within predetermined lines, covering core subjects. These electives are assessed and reported on, giving students the opportunity to delve deeper into specific areas of interest. We encourage Year 8 students to select a diverse range of electives, ensuring they gain exposure to each key learning area.
In Year 9, students continue with electives on predetermined lines, including the introduction of languages as electives. It is compulsory for students who wish to study a language in their Senior years to continue with their chosen language in Year 9.
Senior Years
Our Senior Years curriculum provides students with the opportunity to focus on individual pathways that build on their strengths and interests. Year 10 serves as a transitional year, preparing students for the demands of Years 11 and 12 and helping them plan their future career pathways. The Year 10 curriculum at St Andrews Lutheran College is designed to facilitate a smooth transition from the Middle Years, ensuring students can adjust seamlessly to the study patterns required in the Senior Years.
In Years 11 and 12, students have various pathways available to them for tertiary education or entry into the workplace. All students have the opportunity to obtain the Queensland Certificate of Education (QCE), an internationally recognized qualification that provides evidence of their senior schooling achievements. The flexibility of the QCE allows our students to choose from a wide range of learning options that align with their interests and career goals. The College works closely with students and their parents/carers to develop a senior education and training Career Plan. This collaborative process supports students in making important decisions about structuring their learning in Years 11 and 12 based on their abilities, interests, and ambitions and mapping out their pathway to the QCE.
Senior Years students are able to gain assistance with the following: career counselling, VET pathway advice and support, subject selection for Year 10 and for Years 11 and 12, resume writing, job search, interview preparation, tertiary pathways and course information, QTAC and interstate/overseas applications, work experience, careers expos and Gap Year opportunities.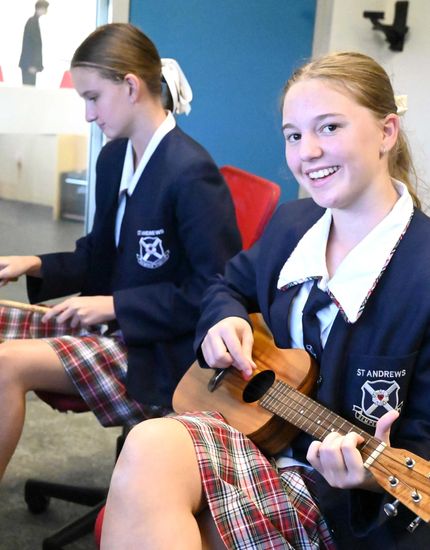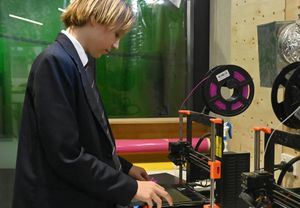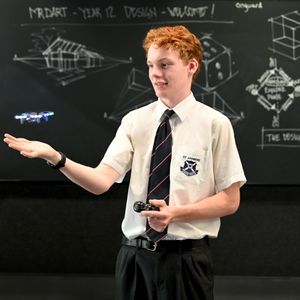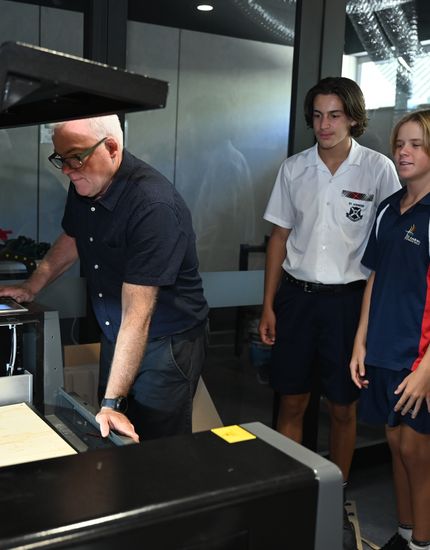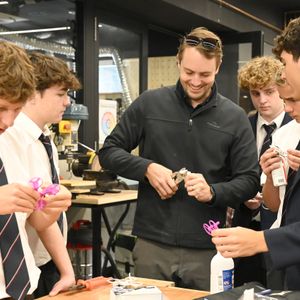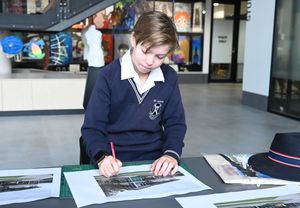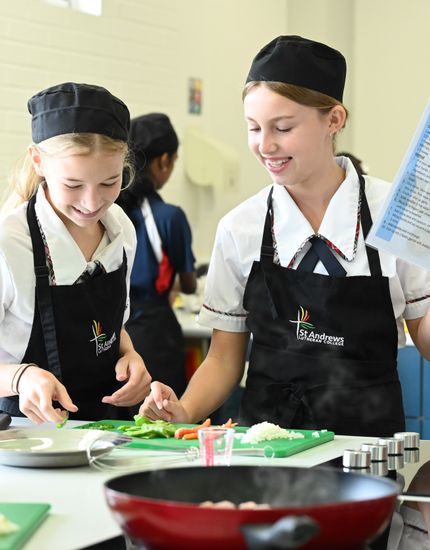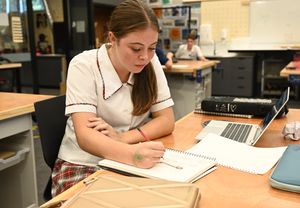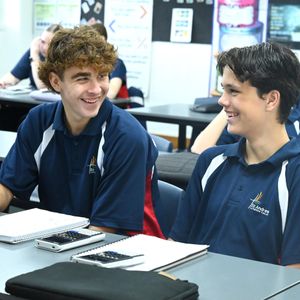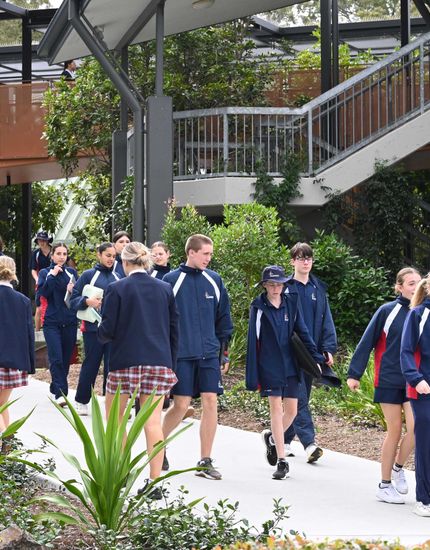 Discover more at St Andrews